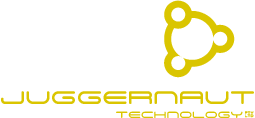 Suite 14b Greenhill Enterprise Centre,
University Drive, Mt Helen Victoria
PO Box 175, Buninyong Victoria 3357
Tel: 03 5309 0494 Fax: 03 5309 0495
Email: ra@juggernaut.com.au
Web site design Links
The bible of web site usability is undoubtedly Jakob Nielson's useit.com. For years Jakob has been writing about web site usability and putting that theory into practice.
The W3C publishes the standards documents that define how the web works. These documents are dull but essential reading for site designers who want to understand Cascading Style Sheets, HTML or even the HTTP protocol itself. Now, if only we could persuade browser manufacturers to adhere to the standards!
More of a web designer's club, A List Apart has some excellent resources on their site. Although they could learn something from Jacob Nielson about how to write for the web.
Microsoft once published some useful information about how they design their huge site to cater for their user's needs. I can't say I'm familiar with the MS site, but they have the theory down pat.
Back to the Web site design contents page
Back to the Juggernaut home page