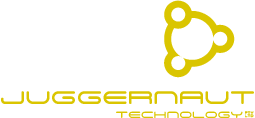 Suite 14b Greenhill Enterprise Centre,
University Drive, Mt Helen Victoria
PO Box 175, Buninyong Victoria 3357
Tel: 03 5309 0494 Fax: 03 5309 0495
Email: ra@juggernaut.com.au
Our approach to web site design
The average quality of web sites is decreasing. It is becoming harder and harder to find accurate, useful information on the web. The few gems are hidden within a mullock heap of digital waste.
Juggernaut's core business is to structure, design, build and maintain high quality web sites. Our approach to web site development is to:
Find out what a business's customers expect from the web site.
Find out what the business wants from their web site.
Specify the goals of the site and define performance targets.
Help establish the necessary infrastructure within the business to support the site.
Design the site structure and construct the web site aiming for maximum usability.
Liaise with graphic designers to ensure the web site looks good and works well.
If required, host the web site on our well-connected server.
Monitor the performance of the web site to ensure the site continues to function adequately.
Continue to update the web site on an ongoing basis to keep the content fresh and useful.
We realise that every job has its unique set of requirements and challenges and we bring our extensive experience and knowledge to bear on each task of building a successful web site.
Building usable web sites
These pages discuss in more detail the guiding philosophy behind our approach to web site design.
Contents
What is the goal of a web site? We look at the reason sites exist and why people use them.
How do people use a web site? How do site visitors seek their goal?
Can we use these insights to help us build successful web sites?
Once the site is built, how do we improve the search engine ranking?
Further reading: links to other web sites with similar content.