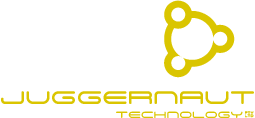 Suite 14b Greenhill Enterprise Centre,
University Drive, Mt Helen Victoria
PO Box 175, Buninyong Victoria 3357
Tel: 03 5309 0494 Fax: 03 5309 0495
Email: ra@juggernaut.com.au
Samples of our work
---
The Cache Group
Juggernaut helped with the technical elements of The Cache Group web site and the site is hosted on our well-connected server.
This site includes an admin interface which allows the client to manage an extensive searchable catalogue and the news listings. It also incorporates our postcode search system as a simple store finder.
---
Mitsubishi Electric Environment portal
Juggernaut constructed the Mitsubishi Electric Global Environment Portal.
We worked from a mock-up of the site created in Photoshop and a Word doc for the text. The site was built to a tight deadline, from start to finish within two weeks. The site construction is automated by a custom script which allows pages to be added and removed quickly and easily without requiring a CMS.
---
Redesdale Estate Vineyard
Juggernaut constructed and hosts the Redesdale Estate Vineyard web site.
This site includes an implementation of our easy-to-use News module as well as a custom-written accommodation booking form with secure collection of credit card details.
---
Aquila Shoes
Juggernaut helped with construction of the Aquila Shoes web site.
The Aquila site is a complete e-commerce site built on the Magento platform. Our client built the HTML side of the site and we helped with the more difficult aspects of the Magento configuration and customisation.
---
Paradoxx
Juggernaut designed, constructed and hosts the Paradoxx web site.
This is a full-service Juggernaut client. We contracted out the design to a Ballarat designer, then we put together the HTML and content. Paradoxx is also one of our ongoing SEO projects, ranking well for relevant searches.
Here are some recent sites we have built:
Learn the Art of Cake Decorating with Sandra Jones.
ANA Demolitions: demolition contractors and asbestos removal experts based in Sydney.