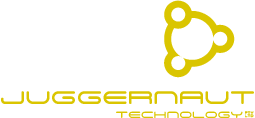 PO Box 175, Buninyong Victoria 3357
Tel: 03 5309 0494 Fax: 03 5309 0495
Email: ra@juggernaut.com.au

Testimonial
"Richard has proven to be an excellent resource to Gill&Cetti over a sustained period of time. I have recommended Juggernaut to the majority of our client list and he has proven to be a valuable asset in the area of Domain Name Services, Web Hosting and Programming in his specific areas of expertise."
Paul @ Gill&Cetti
Juggernaut helps businesses with the technical aspects of their internet presence. We specialise in supplying support services to graphic designers and advertising agencies, taking on the more technical tasks relating to developing and hosting web sites.
Our range of services includes:
web site and email hosting
e-commerce solutions
content management systems
Drupal development and hosting
Magento development and hosting
database design and development
mobile application development:
iPhone app, iPad app, Android app development
consulting and advice
View some samples of our work.
Read more about our philosophy of designing successful web sites.
Contact Richard Archer for further information: ra@juggernaut.com.au.